After mega run in hydrogen stocks: First experts become skeptical for Plug Power, NEL and FuelCell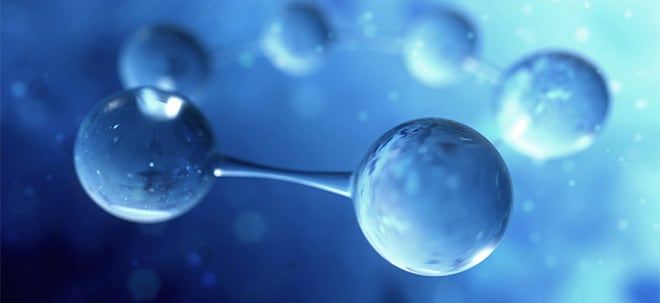 Hydrogen shares have been among the biggest winners on the market in recent months. And the new year has already brought rich performance for investors in this sector. But recently profit-taking has set in in the sector – an indication of a price slump across the board?
The hydrogen sector is seen as the trend market of the future. Investors have invested heavily in the sector over the past year, helping industry players such as NEL, Ballard Power and ITM Power to make massive gains.
Investors take profits on hydrogen shares
Recently, the sector had shown the first signs of weakness. ITM Power, for example, initially went downhill after reaching a multi-year high of GBP 7.20 on January 15. And Plug Power's stock, which had hit a record high of $73.90 just a day earlier, also experienced setbacks in the days that followed, although some of the losses were recovered. Industry giant NEL also struggled with profit-taking, and investors also pulled the ripcord on FuelCell after a strong run.
Shortseller spoils the mood of hydrogen investors
In addition, it was a tweet by the short-seller Kerrisdale Capital that had recently caused a bad mood in the sector. The investment firm had published a study, after which the US company Plug Power is estimated massively overvalued. In it, the experts announced they were short on the company with a stock market value of $40 billion, "which will generate just $300 million in revenue in 2020 and trades at 40 times its own aggressive revenue forecast for 2024."
In a series of tweets, the short-seller then spoke of an "over-hyped hydrogen sector" and declared that hydrogen could not compete with electricity from solar and wind power. The world will never meaningfully use green hydrogen for energy production, he said, because it is too expensive and inefficient in storage transportation and use.
First skeptical voices also from experts
Not long ago, automotive expert Ferdinand Dudenhöffer expressed similar skepticism – at least for use in the automotive segment. The director at the Center Automotive Research expressed skepticism, particularly with regard to hydrogen-powered passenger cars. He believes that buses and heavy trucks are more likely to be used, while the infrastructure for passenger cars is too expensive and too complex.
JPMorgan analyst Paul Coster also recently expressed skepticism about the sector. In particular, he took aim at the hot share price performance of many industry representatives. Most recently, he downgraded FuelCell to "Sell" and gave the stock a price target of $10. The stock fell sharply as a result, but is currently still trading above Coster's target. The share had risen too far too fast, according to the expert, who also considers the share to be "sufficiently valued". Just a few weeks ago, Coster had a "hold" rating on the stock, and he had explicitly emphasized that this was "not a call to sell the stock." That has now apparently changed within a few weeks.
The expert also took a closer look at Plug Power, where the analyst had a "hold" rating ready. He also considers this share to be too expensive, which is why his target price of $60 is below the current market price. However, the share value had recently moved significantly closer to Coster's price target: The share had to let feather as a result of the Shortseller reproach massively.
Stockstreet expert Torsten Ewert also recently expressed skepticism about the valuation of Plug Power, and he also considers NEL to be "hopelessly overvalued". In addition, the future potential that investors attribute to the companies with the current prices is completely unrealistic," says the expert in his current stock market letter under the heading "Overvaluation, exaggeration or bubble?". In order to judge this, "one does not have to be a hydrogen expert. It is enough to realize that both are industrial companies. They produce equipment and plants. To do that, they need raw materials and manufacturing equipment – and the more they want to produce, the more they need."
It remains to be seen whether investors will have to brace themselves for a broad slump in the hydrogen sector in light of the skeptical voices.
Check out EToro for comission free trading!
For more interesting investment ideas, check out the Capitalist Partners Newsletter