Tens of thousands of Deutsche Bank clients do not service their loans – Deutsche Bank share price rises nevertheless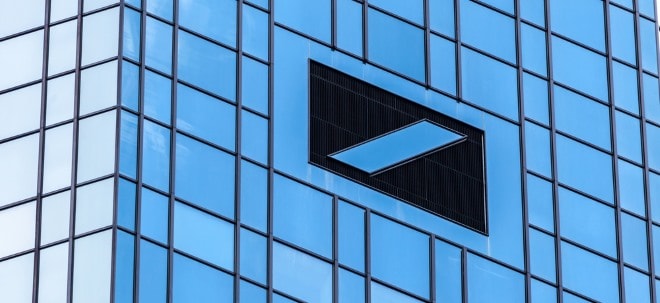 More and more Deutsche Bank clients are no longer able to service their loans because of the Corona crisis.
"So far, we have received a total of around 70,000 deferral requests from private customers of Deutsche Bank and Postbank," Karl von Rohr, Deputy Chairman of the Management Board, told the "Frankfurter Allgemeine Zeitung" (Monday). This is a single-digit percentage of the bank's total loan portfolio. However, the number of deferral requests is now increasing much more slowly than in spring.
However, von Rohr does not consider a more stringent savings programme or further branch closures to be necessary at present. "We are sticking to the planned cost target, but will make every effort to reach our goals even faster," the banker said.
Last summer, Germany's largest credit institution had prescribed a radical restructuring programme, in the course of which 18,000 jobs are to be cut. The in-house investment bank was significantly cut back, and stock trading was completely discontinued.
Von Rohr rejected another attempt at a merger with Commerzbank. "Last year, we decided not to merge with Commerzbank and instead to implement our independent strategy.
Deutsche Bank intends to comply with final court decisions in the dispute over the release of financial documents by US President Donald Trump. "We will of course comply with what the courts ultimately order," the bank announced on Thursday.
The US Supreme Court on Thursday announced two decisions in the dispute over the release of the President's financial documents. One of them also affects Deutsche Bank: several congressional committees tried to inspect Trump's financial documents, including those of the bank. The Supreme Court, however, referred the case to lower courts.
The Supreme Court on Thursday granted a New York prosecutor's office the right in principle to inspect Trump's financial records. However, it did not order the accounting firm Mazars to hand over the documents to the prosecutor's office, so the dispute is likely to continue.
Check out EToro for comission free trading!
For more interesting investment ideas, check out the Capitalist Partners Newsletter