Manufacturer of crypto-mining hardware lists on the NASDAQ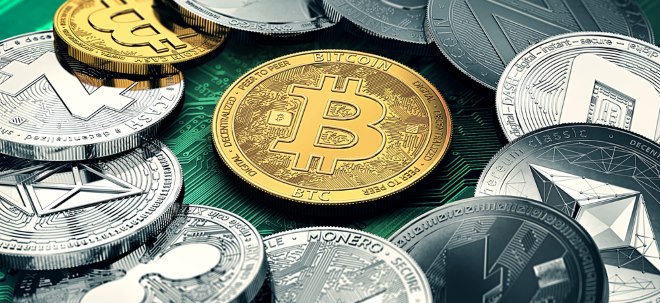 Ebang listed on US stock exchange as second manufacturer of mining hardware
Company has big expansion plans
Not a good omen: Canaan stock on a downward trend since IPO
In April this year, Ebang International had submitted its papers for an IPO in the USA. Since 26 June, the company has been listed on the NASDAQ technology exchange under the ticker symbol EBON.
In the crypto business since 2014

Ebang, founded in 2010 by current CEO Dong Hu, originally worked on telecommunications equipment and jumped on the crypto train in 2014. In 2018, the company established its holding company Ebang International Holdings Inc. as an Exampted Company with limited liability in the Caymans. This was followed by several corporate restructurings, which were completed in May 2018. The company now competes with major mining hardware manufacturers such as Bitmain, MicroBT and Canaan.
Own crypto trading platform planned

The company had already planned to go public in 2018. At that time, Ebang submitted an application to the Hong Kong Stock Exchange – but the company never went public. Now the company's IPO on the NASDAQ has raised around 100 million US dollars. Ebang International intends to use the money primarily for its expansion plans. The company wants to continue its mining equipment business, but in addition, Ebang also wants to operate mining farms in the future and build its own trading platform for crypto currencies. The company also wants to find out how the block chain technology can be used in other areas, such as financial services, education and health care.

Canaan-IPO below expectations
Ebang is now the second crypto-mining hardware company listed on a US stock exchange. Last fall, competitor Canaan went public on the NASDAQ. However, Canaan's IPO is more likely to raise concerns. According to Cointelegraph, the company lost its largest bank, Credit Suisse, just a week before it was listed on NASDAQ, and took in more than three quarters less than originally planned. In addition, the share fell by almost 80 percent from an initial price of around USD 9 to the most recent price of USD 1.81 (closing price on July 2, 2020).

Opportunities vs. risks
According to Johnson Xu, Chief Analyst at TokenInsight, Chinese mining companies are finding it difficult to access fresh capital in the domestic market. Therefore, they are mainly trying to gain access to the US market. In addition to raising money, companies like Ebang hope to attract more attention and attract more customers outside China by listing on a US stock exchange.
However, Ebang is also currently facing risks and uncertainties. In its filing with the SEC, the Company identified, among other things, "significant effects of the fluctuation in the price of Bitcoin and, in particular, significant adverse effects of the sharp decline in Bitcoin prices," as well as the current regulatory environment and the corona crisis.
Ebang also cites his previously volatile operating results. According to the filing with the SEC, Ebang had revenues of $319 million in 2018 compared to $109.1 million last year. Gross profit in 2018 amounted to $24.4 million, and in 2019 the company posted a loss of $30.6 million. In 2018 and 2019, Ebang posted net losses of $11.8 million and $41.1 million, respectively.
The issue price of Ebang shares was $5.23. After its start on the NASDAQ, the share was last quoted at 4.37 US dollars, 5 percent below its initial price of 4.60 US dollars (closing price on 2 July 2020). It now remains to be seen whether Ebang will be able to outperform its competitor Canaan in the current difficult environment.