Impossible Foods supplies product to Starbucks US stores – what about Beyond Meat?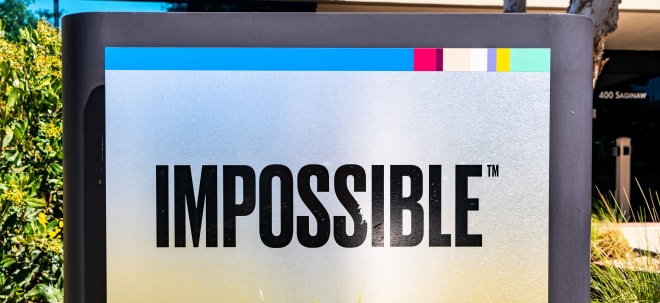 In Canada and China they are already on Starbucks menu: meat alternatives. But in its home country, the USA, it's not Beyond Meat that's on the vegan menu, but competitor Impossible Foods: In the US branches of the coffee house chain, the Starbucks Impossible Sausage Sandwich now lands on the breakfast table.
Hunger for meat alternatives is growing
Impossible Foods snatches competitor Beyond Meat Deal from under the nose
Starbucks in the US introduces breakfast sandwich from Impossible
Starbucks has already delivered on its promise in Canada and China, offering more plant-based products weeks ago. This is because the trend towards meat-free products is unbroken. In Canadian stores, for example, customers have been able to order a Beyond Meat sandwich for some time now, and Beyond Meat products have also found their way onto the Starbucks menu in China. And in the USA? In the future, the plant-based meat alternative from Impossible Foods will end up on customers' plates.

Impossible Foods lands Starbucks deal
Since Canadian and Chinese Stabrucks branches offer Beyond Meat products, it would actually be logical for US branches to follow suit. But things turned out differently: a new meat-free product on Starbucks' menu is occupied by competitor Impossible Foods. The Impossible Breakfast Sandwich can now be ordered in most locations in the USA. The coffee house chain is thus responding to its own sustainability strategy, but also to customer demand for more plant-based options, according to CNBC's Michael Kobori, Chief Sustainability Officer at Starbucks. For Impossible Foods, this is the next big market opener after the Burger King deal. "Starbucks' commitment to include more plant-based ingredients in its menu is a new benchmark for large companies," said Dr. Patrick O. Brown, founder and CEO of Impossible Foods.
Impossible Foods also has a deal with Burger King. Since the beginning of the year, the "Impossible Whopper" has been on the counter in 7,500 branches of the fast food chain nationwide.
Stirring up the meat industry: Impossible Foods wants to stand out from its niche.
While many see hard fronts between meat consumption and alternative products, Impossible Foods wants to distinguish itself from the industrial niche in which the plant movement is often located. The manufacturer of meat substitutes does not simply want to offer an alternative or hold out in the young market sector, but rather steal the show from animal products: "We don't see it as an alternative (meat) industry. We think we produce better meat consumed by meat eaters – we compete on an equal footing with a better product," quotes "CNBC" Impossible CFO David Lee. He explained that nine out of ten buyers are traditional meat consumers.
Thanks to such deals as Burger King and Starbucks – alongside established meat products – the presence of vegetable products is unmistakable. "With Burger King, we started discussing the importance of ensuring that the Impossible brand is right next to its core brand – the Whopper," Lee explained. "Offering meat eaters another great option for breakfast is a major milestone." Impossible is now looking to not only expand its reach with restaurant partners, but also to increase its focus on retailers and direct distribution to consumers.

Beyond Meat vs. Impossible Food – another focus?
Impossible Foods' CFO said the company has already increased its presence in grocery stores 18-fold, with a target of 50-fold by the end of the year. Previously, Impossible had focused more on the food service sector, which made a significant difference to Beyond Meat. This is because the listed competitor may have deals in the service sector, but focuses on the food sector and consumers, analysts told CNBC. The pandemic made it clear that we had to launch our direct sales offer much earlier than expected," Samir Kaul, founding partner of Khosla Ventures and former investor in Impossible Foods, told the US channel.

Impossible Food: Open for a partner
In the growing market sector around plant-based meat substitutes, however, it is not only start-ups such as Beyond Meat and Impossible Foods that are involved. Established major corporations such as Nestlé have also long since discovered the flourishing sector for themselves and are in some cases bringing their own products to market. According to "CNBC", food research analyst Cara Rasch commented: "Many of the larger food companies are not only trying to launch their own brands, they are also trying to take over these smaller companies. An interest in Impossible Foods is also conceivable. Lee did not comment to the US broadcaster about a takeover, but he was open to goal-oriented cooperation: "We are open to any partner who has our common mission, and we are open to anyone who can help us to expand our