For a few months there was a decline, but now the picture is different: Hedge funds are again turning to gold. What has changed?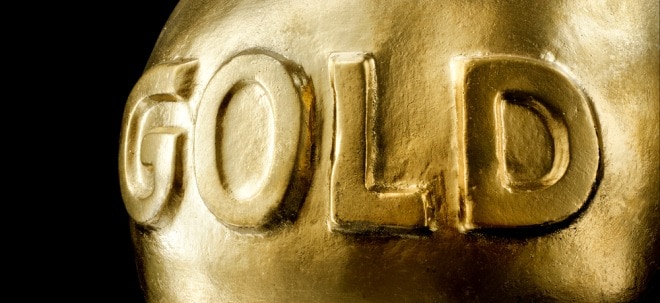 The report of the Commodity Futures Trading Commission (CFTC), which contains trading data for the past week ending 23rd June, shows the sudden change in hedge funds as far as the precious metal gold is concerned. The CFTC regulates the futures and options markets in the US.
CFTC report: Hedge funds move back to gold

The data from the independent authority of the United States revealed, as reported by precious metals expert Kitco, that asset managers have increased their speculative positions. For example, gross long positions in Comex gold futures rose by 25,648 contracts, bringing the total number of contracts the agency counted last week to 161,593. Compared to the previous week, net long positions also increased by 24 percent to 129,515 contracts. "This corresponds to a purchase of 119 tonnes via the derivatives market during this period," Kitco quoted Commerzbank analysts.
Parallel to this, there were only 821 contracts more in short bets in week 26, resulting in a total of 32,078 short positions.
Ole Hansen, who is responsible for commodity strategy at Saxo Bank, had also noticed a change earlier, in recent months, Kitco reports: Hedge funds have placed 50 percent less bullish bets. The recent resurgence of interest in the precious metal could now be a positive sign – even a signal for the next gold record?
What makes the gold price attractive now

What happened during this period? Gold was once again increasingly perceived as a safe haven and experienced a strong influx as a result of increased uncertainties due to rising numbers of new corona infections, for example. This sent the price of this shiny yellow commodity to a 3-year high. This was even trumped on 30th June, when the price of gold rose to USD 1,779.55 per troy ounce. This brings the recently resistant level of USD 1,800 into focus. "The rise in long positions was also driven by a weaker USD and a decline in real yields, as inflation expectations rose more than yields on the whole curve, which drove real interest rates down," the commodities experts' page quotes an analyst from TD Securities.
According to Commerzbank analysts, it is no longer a question of faith that gold will break through the resistance at USD 1,800, but simply a question of time. "There are many indications that gold will continue its upward trend this week. Risk aversion has returned," Kitco quotes the analysts of the German financial house.
The situation is quite different for silver's little brother – for example, last week short positions rose by 2,333 contracts. Net long positions, on the other hand, rose by only 5.5 percent. As the precious metals side writes, Hansen expects that the demand for silver can only recover when gold breaks through the resistance at $1,800.
Check out EToro for comission free trading!
For more interesting investment ideas, check out the Capitalist Partners Newsletter