Howard Marks warns of the trading boom: "It's unhealthy"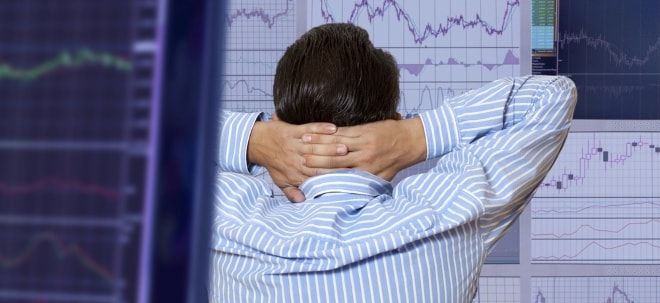 The stock markets have recovered significantly after the Corona-related slump in March. Some markets are now even higher than before the crash, which ended the longest bull market in history. However, billionaire Howard Marks views the current trading activities in the market with concern.
For some time now, Howard Marks, founder of the investment company Oaktree Capital, has been warning of a buying panic in the market, saying that the recent rally is due to the FOMO phenomenon. Investors are afraid of missing out on something and are therefore entering the stock market. Now, the investor is again looking at the current market situation with concern. In doing so, he is particularly targeting a specific type of market participant.
Day traders are a thorn in his side
In an interview with CNBC, the market expert points out similarities between the current market situation and the dotcom crisis, and in particular the speculative character of the markets. "This reminds me of the people who were day trading in 1999 and made day trading a strategy not to be missed," says Marks. After all, tech stocks collapsed just one year later.
In fact, he looks with concern at the new generation of stock market speculators and explained that it is a bad sign "when shares are bought and held by people who assume that prices can only go up". Although he assumes that only a minority of investors are active in day trading, he also emphasised that "it is not healthy that there are people who buy shares just for fun".
Ruthless day trading could lead to a catastrophe, the billionaire warned in an interview. There are people "who think it is a game of chance and believe it is like betting on football". He said this was "not a good thing".
Daytrader Portney disagrees:
Not all investors view the current market developments with concern. Daytrader Dave Portney naturally sees things differently than Marks and makes fun of the billionaire founder in a tweet:
"Another poor, sad billionaire is pissed that people are making a lot of money besides him and Warren," he said. "Poor old Howard."
With his tweet, Portney also refers to star investor Warren Buffett, who is also uncomfortable with the current market environment due to the high stock valuations and who recently suffered a billion-dollar loss with his holding company Berkshire Hathaway. At the end of the quarter, the stock market guru was sitting on cash and cash equivalents of 137 billion dollars, almost 10 billion more than a quarter of a year earlier. But Buffett does not see any real investment opportunities in the current markets – quite unlike many day traders.