Bill Ackman on the hunt: IPO filed with SEC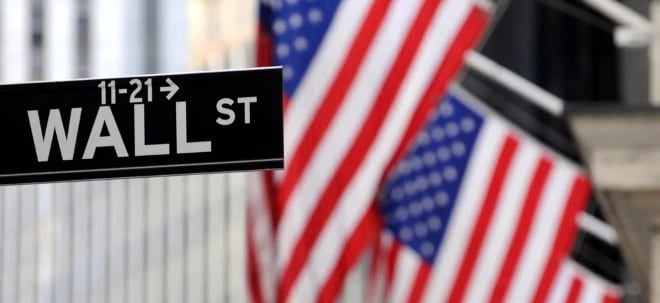 Investor Bill Ackman has founded a new blank cheque company which he wants to take public. For this purpose he is looking for special companies. Ackman is among the economic winners of the Corona crisis.
Blank cheque company with an imminent IPO
Billionaire investor Bill Ackman, who made a huge profit this year by speculating on a market low, announced an IPO with a blank cheque company worth 4 billion US dollars. The name of the new company will be Pershing Square Tontine Holdings. According to an application submitted to the US Securities and Exchange Commission (SEC), Ackman plans to sell 150 million shares at a price of $20 each. Ackman's hedge fund Pershing Square Capital will invest at least 1 billion US dollars in the newly founded company. Ackman also reserves the right to expand this investment to up to 6.45 billion US dollars. Trading on the stock exchange is expected to begin on the 52nd day after the application of 22 June. The investment banks Citigroup, Jefferies and UBS are acting jointly as lead managers for the IPO.
Target group primarily "mature unicorns"
Ackman's new company will mainly target "mature unicorns", i.e. successful start-ups with a company value of more than one billion dollars. In the application, this is justified by the fact that these high-quality, risk-based companies have been able to make themselves felt over the last ten years through their considerable size, high market share, strong competitive dominance and cash flow. In addition, the firm also intends to focus on high-quality stock market candidates, private equity and family businesses. Ackman explained that the economic consequences of the Corona crisis have created some market conditions and investment opportunities in these four main areas. Affected companies should have seen a decline in private funding, while at the same time the demand for liquidity from investors increased. This is where Ackman, with his newly founded company, sees himself at an advantage.

Criticism at the height of the crisis
Ackman's hedge funds managed assets of USD 10.7 billion on 9 June. In the spring he caused a stir on Wall Street after betting against the markets in March and making a profit of 2.6 billion US dollars, as reported by CNBC among others. In mid-March, in a conversation with CNBC, he also warned investors of the devastating consequences of the Corona pandemic and advised the Trump government to impose a complete shutdown in the USA for a period of one month. He was later criticised for his fund benefiting from further market crashes, which he described as absurd, as he had already ended his short position against the market with the S&P's low on 23 March.